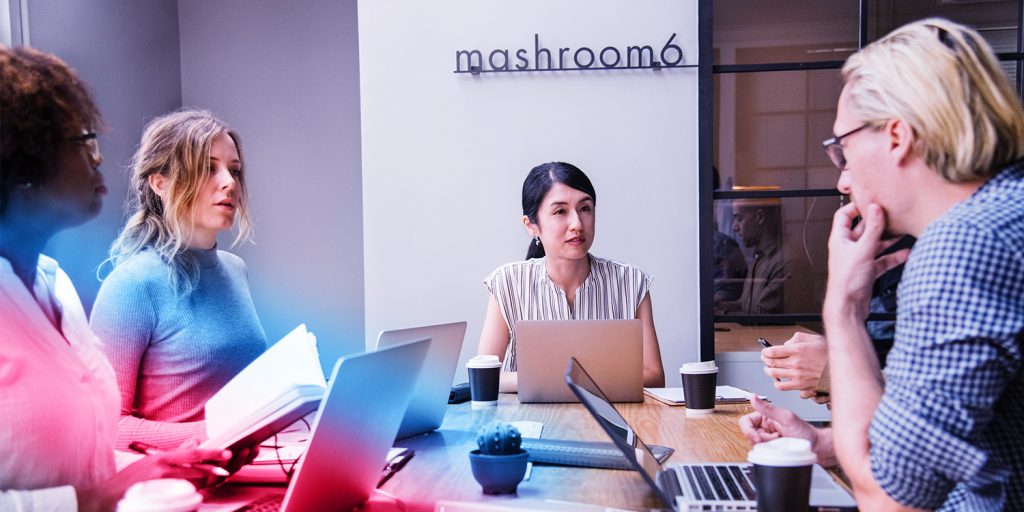 "There are various grant types in the UK, and women who are applying for grants must see where they fit in and make appropriate applications. "
Asian Women Entrepreneurs is an American organization that aims to provide Asian and Asian-American women with the means to realize their entrepreneurial skills. This includes bringing these entrepreneurs in contact with investors who might be impressed with their business ideas and finance them for implementing their concepts. The association also has a complete support group, both online and offline, which helps answer women's queries on how they should go about with their businesses. Asian Women Entrepreneurs works on a nonprofit, public benefit module.
The need for Asian Women Entrepreneurs was actually borne out of the need of these women as regards establishing themselves in businesses. In Europe and America, Asian women are a minority and they may have some issues in starting out with their businesses that the women belonging to majority groups might not have. In addition, being fewer in number, these women might also feel distanced and kept aloof. The cultural connection that this association builds serves the purpose of strengthening these women's resolve and determination to go ahead with their ventures and also tackle common obstacles that might come in their path.
By making Asian women entrepreneurs come in close contact with each other and helping them with financial and moral support, these women are given the right start to realize their entrepreneurial goals. The association also helps to break the stereotype of Asian women that has been generated in these areas.
The Objectives of Asian Women Entrepreneurs
The following are some of the objectives that the Asian Women Entrepreneurs works with:-
They intend to bring about a proper channelized networking possibility among the members, all of which are tied with the common strand of entrepreneurial ambition.
The association also aims at building a proper support for these women by providing them the right entrepreneurial skills education apart from the networking platform that they provide.
The association conducts various physical sessions such as seminars, workshops and classes. The idea is to bring women entrepreneurs in close contact with other women entrepreneurs. This is done either through sessions conducted by the team of Asian Women Entrepreneurs itself or other people to whom such tasks are outsourced.
The idea is also to allow Asian women entrepreneurs come together so that they can share their own business theories and become friendly with each other, thus forging a collective spirit that stimulates every member to progress.
Additionally, their objective is also to foster the spirit of philanthropy between the members. The association expects to bring the members together and plan various charitable activities for other less-fortunate and deprived women who also want to make their foray into the world of business. This kind of philanthropy can come through monetary donations, moral support and community services work in a particular niche that the association has chosen.
Financially-challenged Asian women are given scholarships if they are deserving students. This allows them to plan their future educational career, which becomes an asset when they want to make an entry into the world of business latr on.
Realizing the Goals
Asian Women Entrepreneurs has always been striving to achieve the goals that it has set itself. The association says that Asian women start businesses at twice the rate as their male counterparts. But various forces compel them to give up chasing their entrepreneurial dreams midway. This is a sorry situation, which needs immediate rectification. Asian Women Entrepreneurs has taken it upon itself to try and find a solution for this situation and help the women to go ahead with their plans. Women who have a concept to realize are given the platform and tools through which they can fulfill their goals and see them shaping up into a real form.
To do this, the association involves itself with a lot of things. Constant programs and seminars are conducted and their notifications are put up on the website. (The website of Asian Women Entrepreneurs is available at http://www.aweoc.com/.) These events are various business events that might just include the women of the community or could be general business events from which the members are expected to benefit.
Donations are also accepted on the website. These donations are used for giving a start to financially-challenged Asian women who have a business concept but don't have the financial means to go about them. The website accepts various levels of donations from its members. The donations are charitably used. Being a nonprofit association, it is such donations that keep the map of the website burning.
The website also lists various sponsors who have contributed in various ways to help Asian Women Entrepreneurs realize their various goals. Some of the current sponsors include Southern California Edison, Foresters, California State Fullerton and Beauty Encounter.
Also, the association endeavors to keep its members updated of its various happenings from time to time. These updates are sent through email. People visiting the website are asked to sign up with their names and email ids, and direct updates are sent to them in their inbox. This is a newsletter filled with information on what the other members of the association are up to, including a complete list of various upcoming events that might interest someone to participate in. There is also a News and Updates section.
A press room present within the association website keeps people informed on anything new that might occur with the association. This section has news about the organization as well as news about what's generally happening in the world of business.
For Asian women entrepreneurs, things might not get better than this in a place where they are the minority. The ambition of bringing these women close together and helping them succeed in their various business pursuits is a goal that this association is striving hard to achieve and achieving as well.