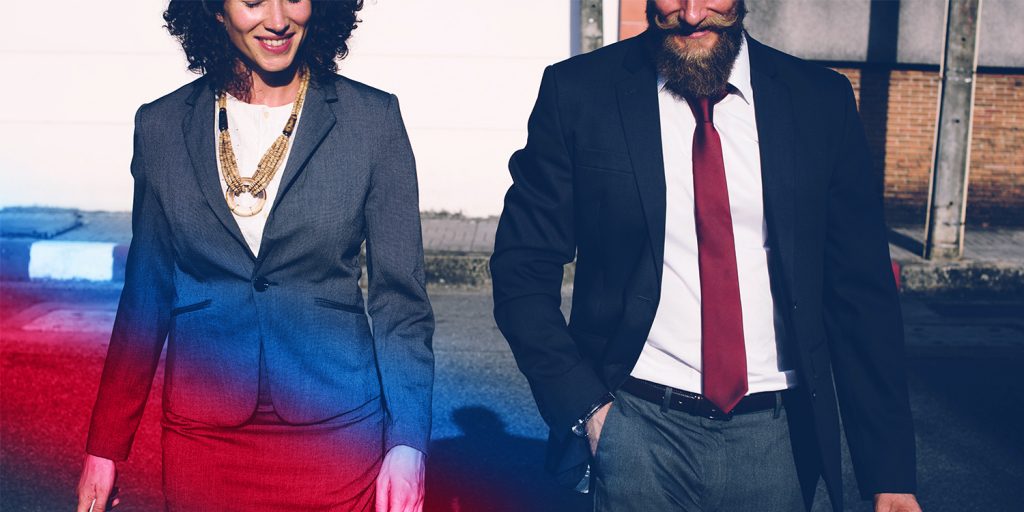 "They have surmounted odds, shunned common notions that dictate women cannot surpass men in the business world and have therefore reached the positions they are at now. "
Here is a list of 5 successful women entrepreneurs from the UK. These may not be the most successful or the richest, but they are chosen because they have highly inspiring stories behind them. It is vastly motivational to see how these women surmounted all odds and went ahead to become some of the most famous entrepreneurs in the UK.
Linda Bennett
(Founder of LK Bennett)
LK Bennett is a popular fashion women's wear chain in the UK currently. But this large chain was started with the initiative of just one woman—Linda Kristin Bennett. This woman started by first training herself at the Hackney's Cordwainers College and then went on to practice her trade. Initially her trade was restricted to just women's shoes and then slowly she added bags and clothes to her arsenal. Slowly but surely, her business spread to Ireland and France as well, and spawned several outlet stores and boutiques all across the land. Today, there are 109 stores of this famous woman entrepreneur in different locations in Europe.
The business was recently sold to Phoenix Equity Partners for a sum of £70 million. The valuation of this business, which was mostly a brainchild of just one woman entrepreneur, was at £100 million. Just before being sold, the business was netting a profit of around £65 million a year, and even after being sold, Linda Bennett holds a stake of 30% in it.
In all respects, Linda Bennett is one of the most successful female entrepreneurs in the UK today. She has been awarded the Ernst and Young Entrepreneur of the Year Award in 2002 and the Veuve Clicquot Businesswoman of the Year in 2004 among other accolades. Just recently, she was awarded the Entrepreneurs' Entrepreneur Award in 2009.
Michelle Mone
(Founder of Ultimo Lingerie)
The foundation of the very famous Ultimo Lingerie brand is a very interesting study in itself. This business is spearheaded by a woman named Michelle Mone. Michelle Mone was already the mother of her first child and was expecting another when she was invited to a dinner dance. Suddenly, midway through the dance with her husband, she realized that the bra she was wearing was not comfortable at all and she also understood what she could do in order to make it more wearable. She wanted a bra that could be comfortable and at the same time provided more cleavage. She hit jackpot when she could really design such a bra. She immediately went ahead and patented it and starting milking her design commercially.
Michelle Mone first sold her bra through the Selfridges Department Store. She had managed to create such an amazing amount of hype that she actually sold 6 weeks worth of stock in just one day! That really catapulted her to fame.
Today, Michelle Mone has won the World Young Business Achiever Award in 2000 and various other awards. Today, her company doesn't deal with just bras. There are several other things, but with all of them, there is one specific intention—that to invent something that fills a need that people have. This is the mantra that has taken her to an amazing level of success.
Penny Streeter
(Founder of Ambition 24 Hours)
Penny Streeter was born into poverty in Zimbabwe, but she didn't let her fate dictate her life. She got educated in Johannesburg and when she was 12 moved on to UK with her mother. She worked for other people for a while. Then in 1989, she started a business which failed and a divorce that happened at the same time sapped all her monetary reserves. In fact, the circumstances became so dire that she had to live in homeless accommodation with the three children she had mothered until then.
Ambition 24 Hours happened in 1996 when she was working as an entertainer for children's parties. This company worked on a concept that was novel at that time—it was a staffing company in the medical sector which was aimed at providing nurses in places that needed them. These nurses were provided for domestic care, care assistance and private nursing among other areas. The company rapidly grew big because, like other successful businesses, it filled a need. The success went to such high levels, that Penny Streeter was able to expand into South Africa and she also went on to acquire the Nursing Services of South Africa (NSSA).
For her commendable services, Penny Streeter was awarded the Order of the British Empire in 2006 and she was also awarded the Confederation of British Industry Entrepreneur of the Year in 2003. Her company has also been placed within the 100 Fastest Growing UK Companies in 2002 (when it was placed at number 1 position), 2003 and 2004.
And It Doesn't Stop There!
These three women have been consistently making waves in the UK business world since a very long time now. They have surmounted odds, shunned common notions that dictate women cannot surpass men in the business world and have therefore reached the positions they are at now. But the most important ingredient in their success is that they have been able to visualize things that others didn't do, and have made highly lucrative businesses out of them. These are the points that set them apart, and show that business doesn't see gender; it just sees what idea lies behind its inception.
Some other famous women entrepreneurs in the UK include:-
Josephine Carpenter, founder of the Big JT.
Dr. Glenda Stone, founder of Aurora Gender Capital Management which was formerly known as Busy Girl.
Dr Marilyn Orcharton, founder of Denplan.
Julie Meyer, founder of Ariadne Capital and First Tuesday.
Helen Swaby, founder of DeMontfort Fine Art.
Geetie Singh, founder of the first organic gastronomic pub in the world.
Yvonne Thompson, who spearheaded the pioneering concept of a black-managed Public Relations industry within the UK.
Each of these women has redefined what entrepreneurialism is all about. They have chased new boundaries and carved new successes for themselves. This is what has made them mentionable in the world of business today.