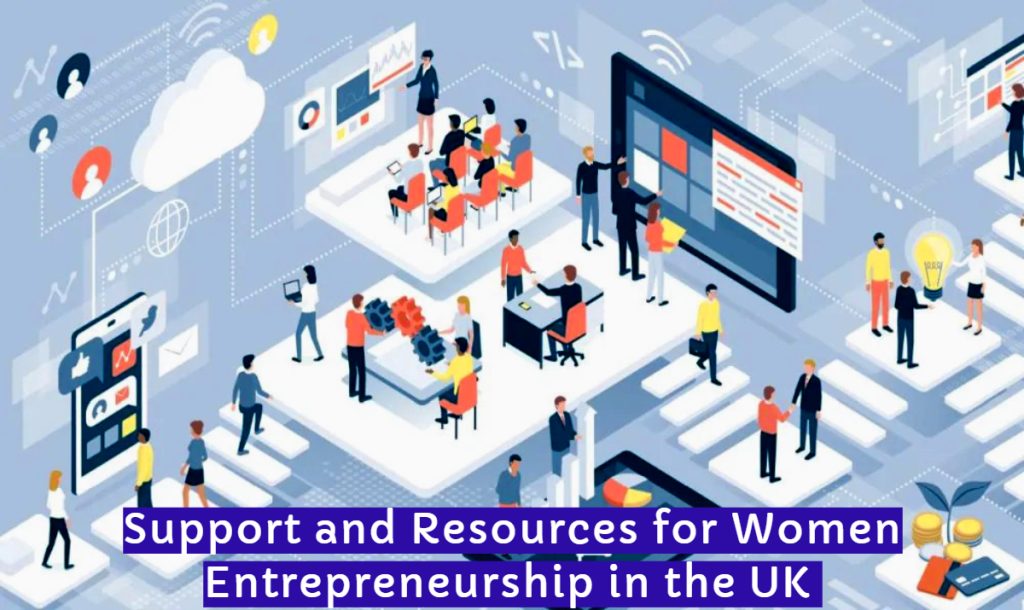 Women entrepreneurs are achieving massive business success. A Crunchbase report says that the number of companies founded by female entrepreneurs has doubled since 2009. It is an excellent time to be a female entrepreneur in the UK. With the help of numerous tools, resources, groups, organisations and communities, starting a business has become easy. So, if you are willing to establish or expand your business, you do not have to do it alone. Discover this list of incredible support and resources for Women Entrepreneurship in the UK or globally.
Resources and Support Offered by UK Government for Women Entrepreneurship
The UK government has introduced several programs and initiatives to support women's entrepreneurship to expand female entrepreneurs. The UK government has the vision to increase the number of women innovators by 600K by 2030. Let us look at some UK government's most helpful programmes for women's entrepreneurship.
Investing in Women's Code: Investing in Women's Code encourages the growth of female entrepreneurs in the UK by offering the necessary resources, finance, and tools. It has partnered with the British Business Bank, British Private Equity, UK Business Angels Association, UK Finance, and Venture Capital Association.
Start-Up Loan: It is a government-backed initiative that offers £500 to £25,000 to entrepreneurs to establish or expand a business. Candidates also receive free support, guidance, exclusive business offers, business plan and mentoring for a year. Individuals can apply for this personal credit to start or grow an existing venture in the UK. Since Start-Up Loan is an unsecured loan, there is no need to submit any assets or surety to support the application. Each business can avail of a maximum of £100,000.
Women in Innovation: Women in Innovation is the world's first professional association that empowers and inspires women to become the most ingenious thinkers. WIN is a community of creators working together to build pathways for all women. Its mission is to create a world where women are at the forefront of defining and designing better futures. With over 5,000 members in London, New York, and San Francisco, the community explores growth, development and leadership. Interactive workshops and activities, monthly events and hands-on seminars connect several innovators that go beyond regular networking.
The official website of the UK government mentions over 100 grants available across the country for numerous industries, regions, and business stages.
Private Organisations Offering Resources and Support for Women Entrepreneurship
AccelerateHER
AccelerateHER is a determined network of female founders and partners passionate about the development, visibility and support of skilful women entrepreneurs. It aims to accelerate the growth of UK-based female innovators to scale businesses, access funds, and inspire others. The platform expands opportunities for women to access knowledge, investment, connections, and growth and enhance visibility in the community. AccelerateHER respects every woman and believes that every female entrepreneur has the potential to change the world. Moreover, the platform unlocks women's economic and societal impact by offering education, information, mentorship, training, networks and a trustworthy community.
AccelerateHER has partnered with Barclays Eagle Labs to increase the number of women entrepreneurs in the country. It supports UK-based female-led 40 innovative tech businesses. The platform also hosts hackathons for women entrepreneurs, where aspirants can meet industry experts to understand options, ask questions and explore challenges.
Prowess
Prowess is a women-friendly online platform offering inspiration, information and business support. It aims to create an ecosystem where women can flourish and find the motivation, resources, and information they need to succeed. To help women on their entrepreneurial journey, Prowess offers a comprehensive collection of guides and articles. These articles cover everything from generating ideas to starting and growing your business.
The website of Prowess also provides helpful information about funding and money management. Moreover, the platform shares the experiences and stories of women entrepreneurs who have excelled in business. Women can read and submit their own stories, case studies and experiences. Prowess's local women's business network directory allows women to connect with other like-minded females or add their network to the list.
Female Founders Fund
The Female Founders Fund (FFF) is an early-stage investment fund offering grants to revolutionary technology companies founded by women. FFF has empowered hundreds of women in diverse sectors, including healthcare, finance, B2B, and consumer, to achieve their entrepreneurial goals. Over the last eight years, the fund has evolved into a vast ecosystem of events, female leaders, and resources. FFF is the most prominent source of institutional capital for women entrepreneurs. Generally, the fund invests in around 6-8 businesses per year.
Female Founders Fund aims to invest foremost in individuals. The fund seeks to support passionate female founders willing to shape, change, challenge and redefine their industries. Since FFF is a seed investor, it offers grants to businesses primarily at the seed stage. The organisation aims to build relationships with founders early and know women entrepreneurs months before a formal fundraiser. It funds companies with at least one women entrepreneur as part of the founding team. FFF generally invests from £413K-£621K in a new company.
Anita Borg Institute For Women And Technology
Anita Borg Institute provides various awards to honour women entrepreneurs in the technology and computing businesses. It also recognises and supports women establishing or planning to start tech-based ventures. AnitaB.org inspires, connects, and guides female entrepreneurs who recognise technology innovation and computing as a crucial strategic imperative.
Apart from supporting female entrepreneurs in technical fields, the social initiative supports organisations that hire women and academic institutions teaching the next generation. The enterprise offers a comprehensive range of programs that help non-binary technologists to develop skills, knowledge, and abilities. AnitaB.org provides women several year-round opportunities to find mentors, enhance professional skills, build a network, inspire and gain recognition. Its programs, events, and communities provide all the necessary resources to women to create rewarding careers in the tech sector.
Anita Borg Institute also provides financial assistance to women entrepreneurs. The enterprise's 'Pass It On Awards Program' offers grants to female candidates over the age of 18. To be eligible for the program, women must currently pursue or have an interest in entering the computing field. The program provides grants of £826 to successful applicants. Additionally, the Abie Awards program recognises and celebrates women entrepreneurs making significant contributions to the tech industry. For more information, please visit the website of the Anita Borg Institute.
These were some of the most helpful resources for women entrepreneurship in the UK. Do you know of any exceptional organisations for women in business that we have missed on this page? Please inform us, and we will gladly add it. We aspire to grow this list and make it more comprehensive.