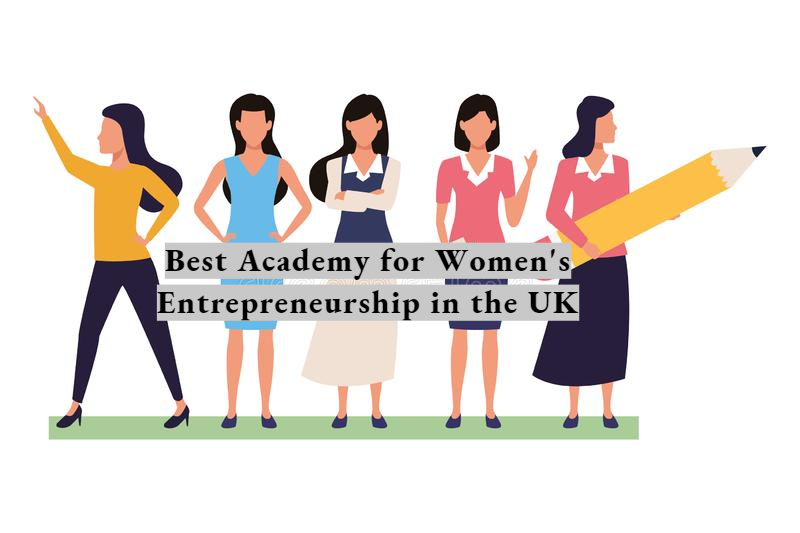 The number of female entrepreneurs is increasing exponentially worldwide. While people celebrate women and their innovations, female entrepreneurs still face several challenges. Moreover, establishing a company can be a difficult task. However, a well-prepared plan and expert advice can make any business successful. To help aspiring entrepreneurs, below we are introducing the best academy for women's entrepreneurship in the UK.
Academy for Women Entrepreneurs
Academy for Women Entrepreneurs is a hub for female entrepreneurs to learn, connect, communicate and grow. It focuses on building an equal and better world full of freedom and opportunities. The platform encourages female entrepreneurs by improving their business understanding and helping them achieve sustainable entrepreneurial growth. Moreover, it consists of several trusted training programmes, tools, systems and fully certified business mentors to build independent businesswomen.
The organisation also conducts workshops, masterclasses and podcasts to help aspiring and existing businesswomen. Additionally, the Academy for Women's Entrepreneurship claims to offer an award-winning training programme. It has already helped hundreds of female entrepreneurs achieve their goals in less than a year.
Female Entrepreneur Association(FEA)
The Female Entrepreneur Association is an international group that encourages women to turn their innovative business ideas into successful ventures. FEA is one of the leading online platforms for women entrepreneurs. The association offers services like weekly videos, tips on succeeding in business and educational courses. It also provides features like supportive social communities, professional development programs, an online masterclass, a free magazine and membership programs.
The organisation has over 5,000 members from over 65 nations and 700 industries. FEA is playing a vital role in shaping the future of several young female entrepreneurs.
WiRE (Women in Rural Enterprise)
The WiRE is the sole support network for rural women doing business in countryside areas of the UK. Izzy Warren-Smith founded WiRE (Women in Rural Enterprise) in 1996 to hear, value and encourage unprivileged women. It offers a wide range of services and works tirelessly to promote rural enterprises nationally. Moreover, the organisation allows its members to connect with other entrepreneurs in rural areas.
WiRe is solving several problems of female entrepreneurs like financial issues, rural isolation, lack of resources, confidence and business support. Additionally, WiRE connects with large companies and regional and national governments to improve business services in rural areas. Today, it is a trusted national organisation which supports rural women in expanding their enterprises.
British Association of Women Entrepreneurs (BAWE)
BAWE is a not-for-profit organisation run by female entrepreneurs to support and encourage other women entrepreneurs. It is a network that helps ambitious women who want to build profitable, sustainable, international and high-growth businesses. BAWE includes directors and founders with highly reputed and helpful connections. These business tycoons support and advise every female entrepreneur to help them grow. Moreover, BAWE has collaborated with FCEM, a leading international network of female entrepreneurs.
BAWE provides networking and communication opportunities, conferences, training and development programmes, and knowledge and skills improvement programmes. Moreover, the organisation is associated with 60 international female business associations.
Women Like Me (WLM)
Women Like Me is a social and not-for-profit enterprise that helps female entrepreneurs across the UK. The organisation provides several services like investment, digital marketing, business support and social media marketing. WLM believes in educating, empowering, inspiring, and strengthening women to grow in every aspect of their business. Moreover, it conducts various masterclasses, workshops and events.
At present, the business club of Women Like Me consists of a community of over 5000 women. Moreover, the enterprise assists female entrepreneurs in building businesses, campaigns and projects implementing the latest digital technologies. It also facilitates businesswomen in building the company's online presence and making a difference in the environment and society.
AllBright Collective
The AllBright Collective started its operation in 2018. It is the first platform in Britain for female entrepreneurs to connect, create and collaborate with like-minded peers. Moreover, the online space allows women to access AllBright Academy, a 10-week course and membership subscription program.
The main goal of AllBright is to make the UK the best hub for female leaders. It offers over 170 academy courses led by industry experts, 100+ events, and a community of global entrepreneurs. Moreover, AllBright provides several resources like assistance in business development, networking and an investment fund supported by angel investors.
In this article, we discussed the best academy for women's entrepreneurship in the UK. Which one is your favourite academy? Let us know in the comments section below.