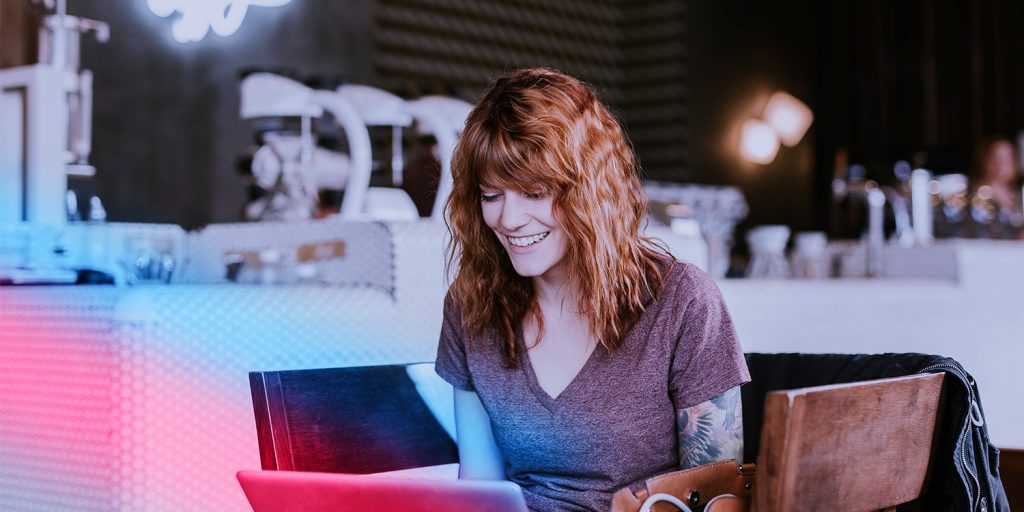 "The government itself provides loans, even large amounts, if they are sure that the endeavor will benefit the woman and her family or the society at large."

It is true that applications for business loans for women are considered more favorably than for men; the reason is that most economies of the world are trying to bring more women into business. Even in this day and age, business is largely a male domain. Governments think that if more women get their feet into the door here, economies will improve, and we will probably even get a solution to the problem of recession that has gone on for too long already.
This kind of feeling definitely exists in the UK right now, where there is a very low proportion of women in business as compared to men. There is a very low presence of them in the large corporate sector and even at the SMB level, it is mainly the men who are ruling the roost.
Presently, trends have started to change because of the great Internet revolution. This is an optimistic scenario, because it is helping women to become work at home moms, also known as mumpreneurs. The mumpreneur phenomenon is certainly helping women find an outlet to their entrepreneurial skills, but at the same time, there are certain stumbling blocks. One of them is the need for finance. Though work from home businesses don't require much finance for the setup, there are investments that are needed such as a computer and probably a home office setup, which some women are finding to be an obstacle. These are the problems that the specially devised business loans for women are trying to answer.
So, who provides business loans for women in the UK? Almost every finance provider worth their salt has some kind of provision for that. The government itself provides loans, even large amounts, if they are sure that the endeavor will benefit the woman and her family or the society at large. Businesses with wonderful projections and great plans behind them stand to get a better reckoning from the government loan providers. The UK government website https://smallbusiness.co.uk/ has detailed information on how to go about such loan applications and make the most of them.
But there are several private financial institutions that provide business loans for women in the UK as well. You might even want to check out your own bank. Visit them and ask them about their provisions for such financial aid. Ask them if they have special rules and concessions for women business loans, which they are most likely to have anyway. In most cases, women who apply for business loans in the UK find that their applications move on faster, they have lesser restrictions and liabilities on the loans and they can even stand to get higher amounts than their male counterparts can get. The reason behind these concessions is that everyone wants to see more women starting their own businesses so that they become independent and even provide a boost to the wavering economy.
Now, if you are a woman trying to apply for a business loan in the UK, there are some things that are required. These are the things you have to take care of to ensure that your application stands in better light.
Make a very clear and concise business proposal. Outline clearly what your business will be about and what product or service it will deal in. Mention the industry. If you have a business plan already, submit it along with the proposal. Most importantly, do your homework well. When you have the initial meeting with the loan provider, they will quiz you on various aspects of your proposed business. This is where you have to really shine; you have to show that you know the business well.
You also have to make the right projections. These projections shouldn't be too fantastic, but should be real and practical. It is all right if you don't start showing huge profits right away, but there should be a steady and substantial amount of growth. If there are any obstacles in your path of meeting these projected profits, you have to mention them. You have to also mention about your competition—what kind it is, how intense it is and how you plan to dominate despite the competition.
If you have any previous experience related to the niche, you should mention that in your loan application as well. This puts on a lot of weight. If you have already run a similar business previously, your loan application will be looked into more favorably. You might also put in the experiences of all your managers. It helps if they have prior experiences in the same line as well.
Another thing that should become a part of your loan application is your own qualifications and eligibilities. Mention your educational qualifications and the qualifications of all your partners and managers, if there are any. This becomes important if you are applying for a loan for a business that requires some kind of academic expertise.
There are special considerations for businesses that deal with some kind of research and development. Is your proposed business going to research for a new innovative product that will benefit society in some manner? If so, you must mention that. Such considerations are taken into better account by the government loan providers, but even the private providers will consider this favorably.
The government will also be happier to process your loan application if your projection indicates that your business will benefit the society in some manner, like by providing some employment for people from the unemployed sector. If you are planning to start a business in a socially or economically deprived area, your application's prospects are definitely enhanced. Such things should be a part of your proposal.
These are some of the factors that ensure a successful business proposal. You have to be sure to write everything authentically and professionally, without missing out on any detail. If you think this crucial task is too difficult for you, it would be a good idea to hire a professional application writer who knows what it takes to get these applications approved.