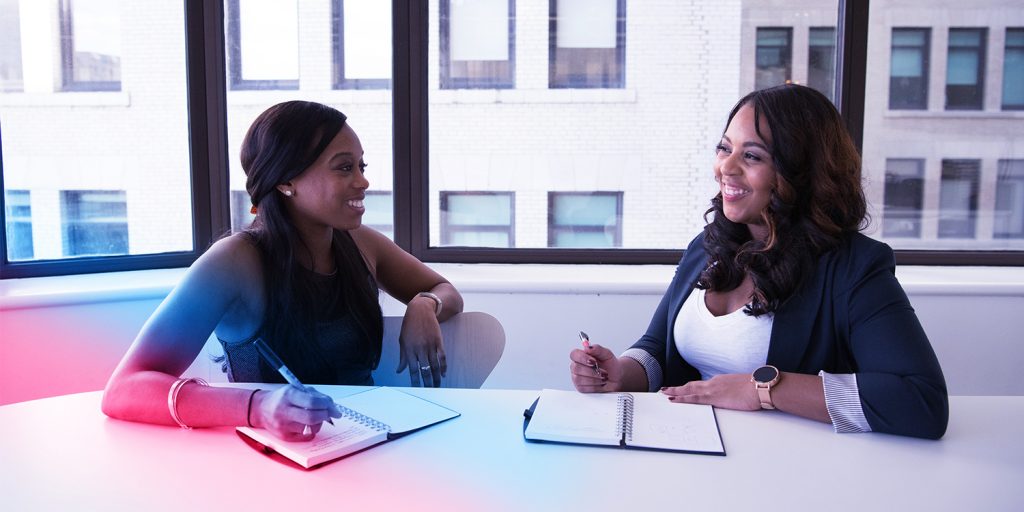 "Recent numbers show that black women (those who are putting down their ethnicity as Black Caribbean) are earning more than white women entrepreneurs, at least in Britain.
Recent numbers show that black women (those who are putting down their ethnicity as Black Caribbean) are earning more than white women entrepreneurs, at least in Britain. The figures for 2008 show that black women have been earning around £462 every week, while that for white women has been around £436. This is a significant difference and also a good deviation from the numbers over the previous year. In 2007 itself, black women earned about 7% lesser than what white women earned. So, the going is quite optimistic for black women right now; with the various facilities that are available to them, these women are making the most of what they have got and giving their entrepreneurial skills a big positive push.
Various changes in the female equation have taken place throughout the UK in recent history, where black women are concerned. The Equality and Human Rights Commission has seen several such positive trends in the favor of black women in general and black women entrepreneurs in particular. They point out the inclusion of two black women in the Cabinet. They also mention the Baroness Scotland and the Attorney General being black women, which has definitely bolstered the presence of other women in the community. Starting a business is much more possible for black women right now than it was until a few years ago.
The Internet has decidedly played an important role in this kind of transition. So far, black women have been traditionally occupied with their domestic chores and their families and not interested in businesses. This scenario has changed. The Internet has given birth to a whole generation of work at home mums, who are deftly juggling their domestic obligations with their business aspirations. Most of these women are employing other women to look after their domestic needs and giving a boost to their businesses, something which was not popular with black women in the UK before. There is certainly an important transition happening here—black women are coming out of their domestic trappings and looking for an equal place within the corporate society.
Things aren't all that easy though. Old systems and traditions still keep them under the yoke of their household chores and the responsibility of looking after growing children cannot be neglected. However, while these constraints still exist, the fact is that these women have learnt to become better managers. They are able to fruitfully divide their time so that they can invest their efforts in raising their family as well as in nurturing their business.
Black women entrepreneurs who have already made it with this domestic and work-life balance are beaming from ear to ear. Not just them, even their families are very happy with their achievements. The truth is that the black community has largely been economically deprived until now. But now, since their women have started working and earning as well, their times of economic deprivation are seemingly coming to an end. The women are happy that they are able to do something materialistically for their families and even invest in their children's futures, which was considered to be largely a male parent responsibility by the black community so far. These women are happier that their duties are now related to future planning and investment as well.
At the same time, black women entrepreneurs have things going for them with the various opportunities that are available to them through the Internet. Most of these women are involved in businesses such as operating hobby websites where they sell and teach stuff, direct selling businesses where they build networks and sell goods and earn commissions, handle skill-related professions such as providing writing and website designing services, conducting and participating in surveys for various companies and even performing technical jobs such as medical transcription and financial accounting.
One thing that's really fueling this fire is the availability of various online courses that are specially designed for improving professional qualifications of these women. Until now, it was very difficult for women to break the yoke of their household duties and earn an education that would help them professionally. However, now with the presence of various online institutions with their flexible timings and course models, it has become easier for these women to gain an educational degree, which they can later use to perform various jobs and then convert them into businesses.
Social networking is also playing a key role. It helps in various ways. Websites such as Facebook, Twitter and MySpace are allowing these women to stay connected with each other and learn from each other as well. They can keep track of what other black women entrepreneurs are doing. They don't just learn things but they can also get inspiration from their work and even plan their own business ventures similarly. They also get the support and security that is needed when someone is involved in a business. They learn how they can plan new things and handle things such as money matters and online security. Social networking has now branched out into various directions, such as video marketing through YouTube, which is another important factor for the tremendous boost that black women entrepreneurs in the UK have received in recent times. They are able to connect with each other and their customers by means of informative and meaningful videos which can act as promotional as well as instructional materials for anyone who wants to use their businesses.
Many resources are available on the Internet if you are planning to make the most of it for your business needs. You could browse online and check materials on how other women have gone about their businesses, you could find out what kinds of business options are available and you could also visit various government websites to find out options on funding for your business. These are things that can help take your business in the right direction. Also, think favorably about social networking groups which could be a great platform for black women entrepreneurs such as you to get together and plan a successful business.