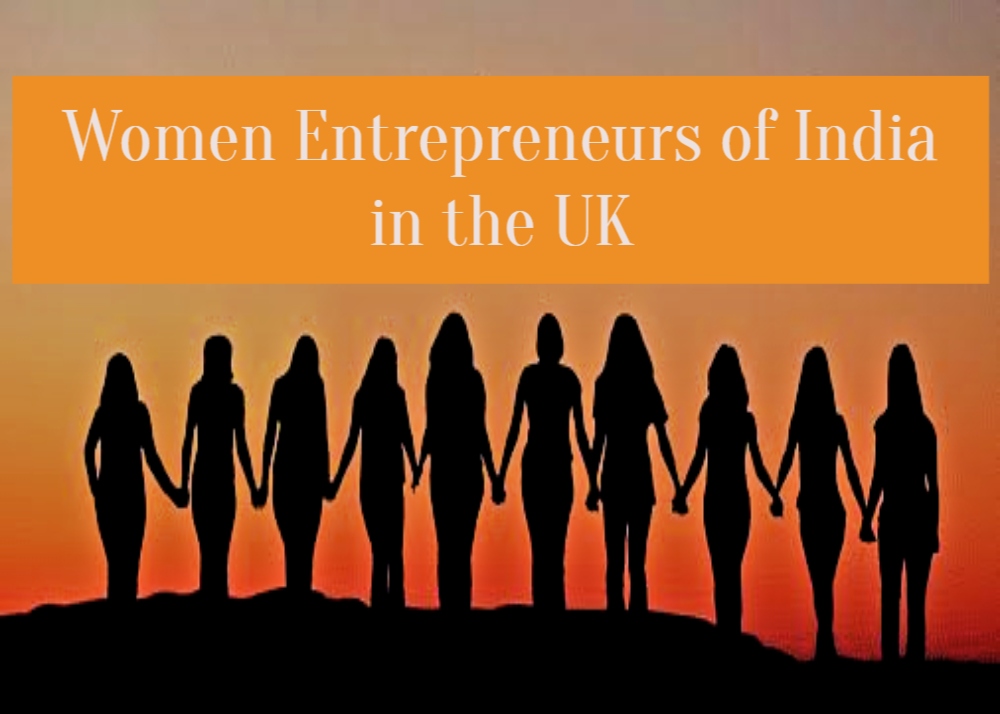 Over the last few years, several British Indian women have established their ventures and become successful entrepreneurs. These powerful women are breaking the ceiling by doing extraordinary things. Though these female entrepreneurs achieve several milestones, their impressive journey remains unheard of and unnoticed. To celebrate the success of women entrepreneurs of India in the UK, we look at the most inspiring British Indian Women.
Gayatri Shah
Gayatri Shah is a UK-based Indian mompreneur who owns and runs Tamarind Executive Search, a recruiting agency in Cambridge. Before establishing her business, Gayatri worked for several firms in the United Kingdom, the United States, and India. With over 20 years of experience in the search industry, the entrepreneur started her career with Egon Zehnder in India.
Subsequently, she spent several years mastering several finance roles in the FTSE 250 organisations at Michael Page in Britain. Moreover, she holds an MSc in Economics from Lancaster University, UK, and a BA (Hons) from Delhi University, India. Before establishing Tamarind Executive Search, Gayatri was the principal at BSG Team Ventures and aimed to fulfil human capital needs. Also, she is a board member of a Cambridge-based startup, Plugin Recruiter. The platform puts a human face on hiring by offering video content creation and social media features.
Gayatri considers introducing her venture while ensuring she is a good mother and businesswoman a personal milestone. She has built her empire single-handedly while parenting her kids and facing several challenges.
Asma Khan
Asma Khan is an Indian-born British entrepreneur, chef, restaurant owner, and author. The award-winning restauranteur started her entrepreneurial journey from the humble beginnings of her kitchen. Currently, Khan owns and runs Darjeeling Express, a famous restaurant in London.
In 2019, Business Insider ranked her number 1 on the "100 Coolest People in Food and Drink" list. She is also the first British chef featured on "Chef's Table," an American documentary series. The award-winning restauranteur exclusively hires women to challenge the belief that Indian women are not good professional cooks.
Though Asma was always interested in cooking, she learned to cook in her 20s. Soon, her interest turned into a passion, and the entrepreneur learned authentic Indian and Mughlai cuisine. Before opening her own restaurant, she sold food at pop-up cafes and restaurants. Khan is famous for offering delicious street food, Mughlai, Indian, and Chinese cuisine.
Priya Prakash
Priya Prakash is a British-Indian full-stack developer, designer, entrepreneur, product leader, and investor. She is the founder and CEO of Design for Social Change (d4Sc). Prakash established d4Sc in 2012 to transform cities by combining and employing humans and data. She is also an entrepreneurial, prudent product leader who edits and rewrites briefs and introduces and supervises cultural product-led change.
Priya focuses on building goal-oriented, efficient teams to benefit society and global brands. She achieves objectives and solves complex data sets with minimal support. The entrepreneur is using her experience and expertise to revolutionise the entire ecosystem of products and brands.
Prakash is unbeatable in delivering purpose for people and achieving unique IP with high dividends and profits. For over 20 years, she has worked with the UK Government, BBC, Samsung, Nokia, EE, Microsoft, HERE Technologies, BT, and Ferrovial.
Moreover, in 2019, the Financial Times named Priya among the top three leaders influencing technology in the United Kingdom.
Sonia Saigal Singh
Sonia is a British-Indian entrepreneur, director, investor, and fintech expert with over 20 years of experience in the industry. In 2013, she established Altamount Capital Management, a multi-family office that helps several families manage their assets. Sonia set up the venture to look after the financial needs of the Indians residing in the UK.
Moreover, Singh is the director of SAS Real Estate Ltd. and Stellar Events Management. Moreover, she has vast knowledge and experience in commercial and branch banking. After completing her MBA from Savitribai Phule Pune University, she worked as a branch manager and relationship manager at Citi Bank. In 2003, Sonia moved to London to work as a commercial manager at HSBC.
After gaining a deep understanding of finance and banking, Sonia is now the managing director of her firm, Altamount Capital Management.
Sunita Bhogal Sidhu
Sunita Bhogal is an entrepreneur, recruitment business partner, manager, recruitment consultant, HR professional, and philanthropist. In 2020, she established Nova International Group to help skilled candidates get good jobs.
Sunita proudly works on her mission to make the recruitment experience better for women globally. Nova International uses its immense network to build connections between deserving candidates and the best opportunities.
Sidhu focuses on developing communities, improving employment opportunities, and advancing the careers of freshmen and employees. The entrepreneur has over 20 years of experience as a recruiter and HR executive.
Sunita holds a Bachelor of Arts degree in business. She has completed a specialisation in human resources at London Guildhall University. Sidhu has received the Middle East International Recruitment Award for successfully recruiting in more than 170 nations.
Akriti Puri
Akriti Puri is a founder, entrepreneur, director, M&A analyst, and consultant. She has an experience of over 10 years in the retail industry. She is experienced and skilled in financial modelling, capital markets, corporate finance, private equity, and valuation. In October 2013, Puri introduced Urbiana, an online fashion jewellery shop that sells accessories in six countries.
In January 2019, Akriti joined Headway Abroad as the company's director. Headway Abroad is a consulting firm that offers useful information and advice to students willing to study abroad.
Akriti is highly skilled and experienced in financial analysis. Moreover, she has received several awards and recognitions for her abilities and expertise. Recently, the London Business Hub recognised Akriti's startup Urbania as one of the most resilient firms in London. Additionally, the European Regional Development Fund granted financial resources to Urbania in 2020.
Akriti completed her studies in India. After studying BA Honours at Lady Shri Ram College for Women, Puri specialised in economics at Oxford University. She believes that challenging tasks positively change a person.
These women entrepreneurs of India in the UK are empowering and inspiring women globally. These women are encouraging the youth with their business ideas and initiatives. We are super proud of these women entrepreneurs from India in the UK for making a real difference in the world and harnessing the right influence on the people.